I am fascinated by the use of plastic in this line.
Plastic is one of the tough materials

to work with and Marc Jacobs is one of the few designers who can execute it right. In fact, his entire Spring 2012 line is made out of unconventional materials, which is what intrigues me the most. During every fashion season, you come across lines that seem to mimc one another. Not this one though. Out of all the spring 2012 lines i have seen, this is the only one who is composed of such a wide variety of materials. I also find it beautiful how Marc Jacobs blends different era styles together. For example: in the first photo, you see a 1920's inspired dress mixed with a 1950's inspired hair piece and hair style, and a modern western cowboy boot. Although it is unlikely that one may wear many pieces of this line, it is still no doubt GENIUS.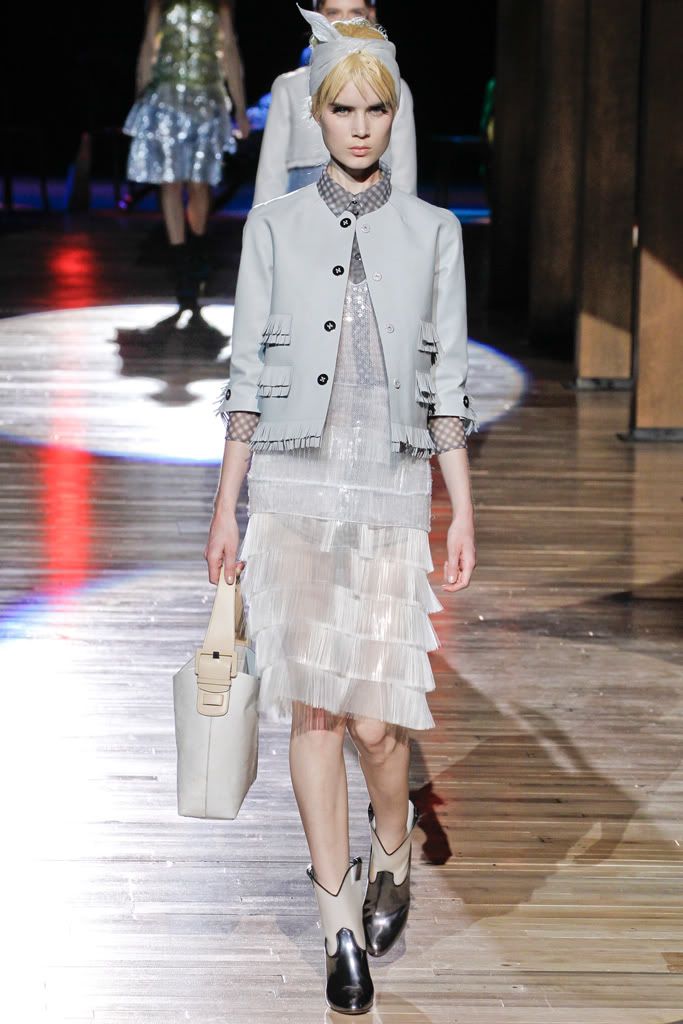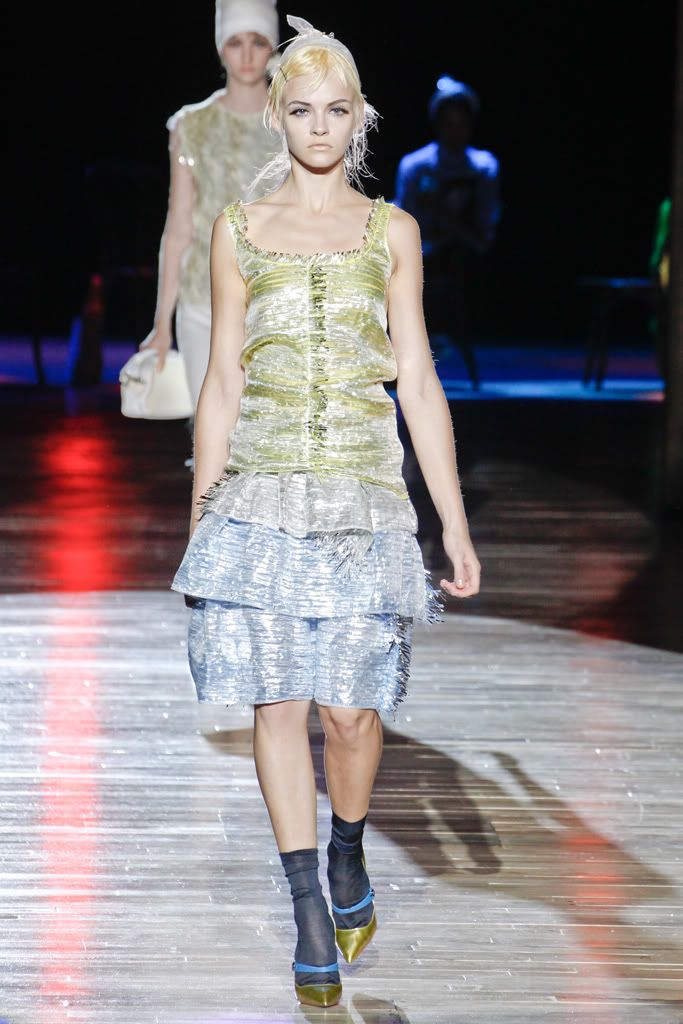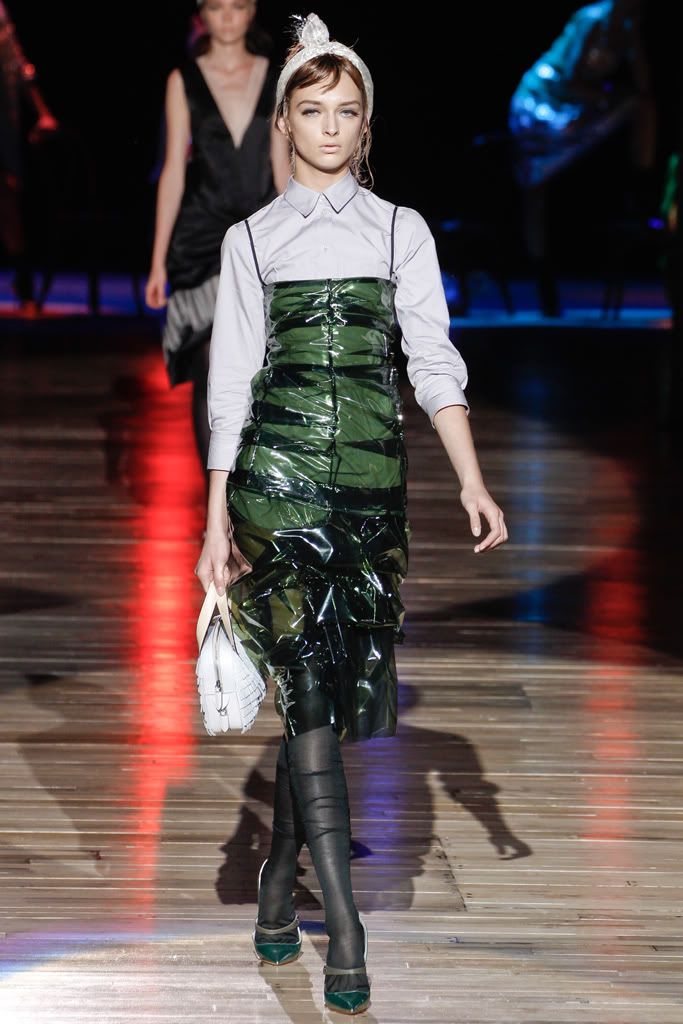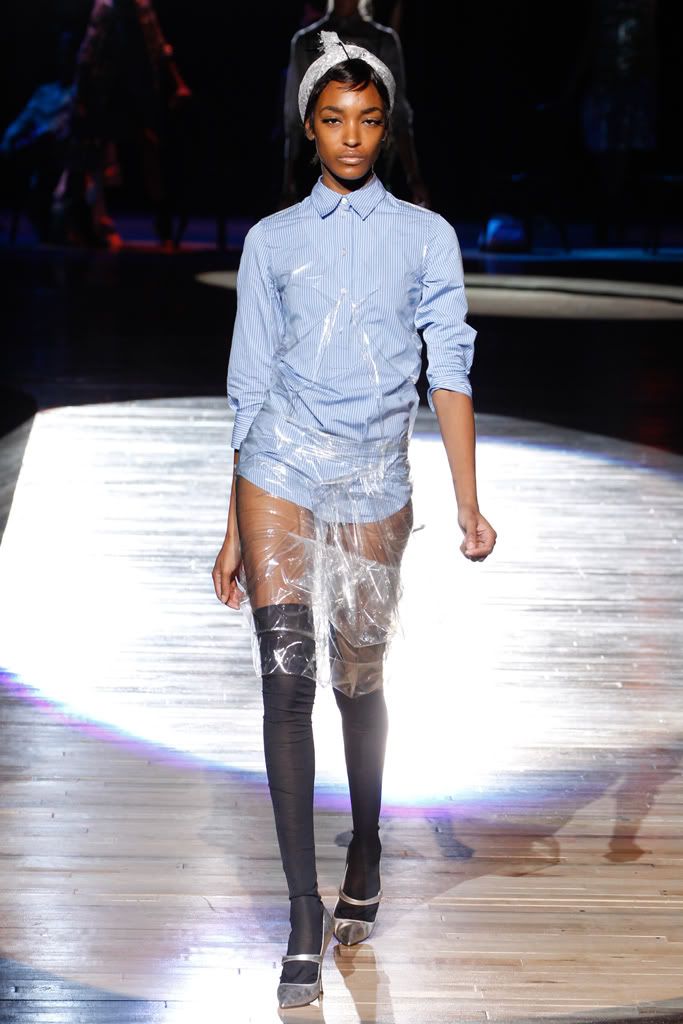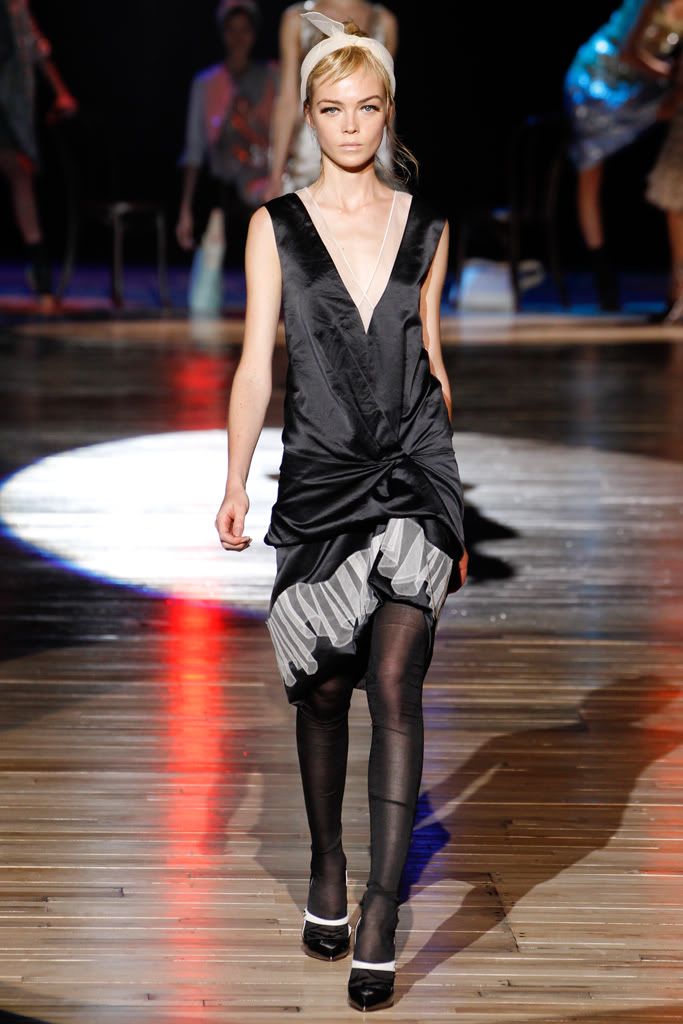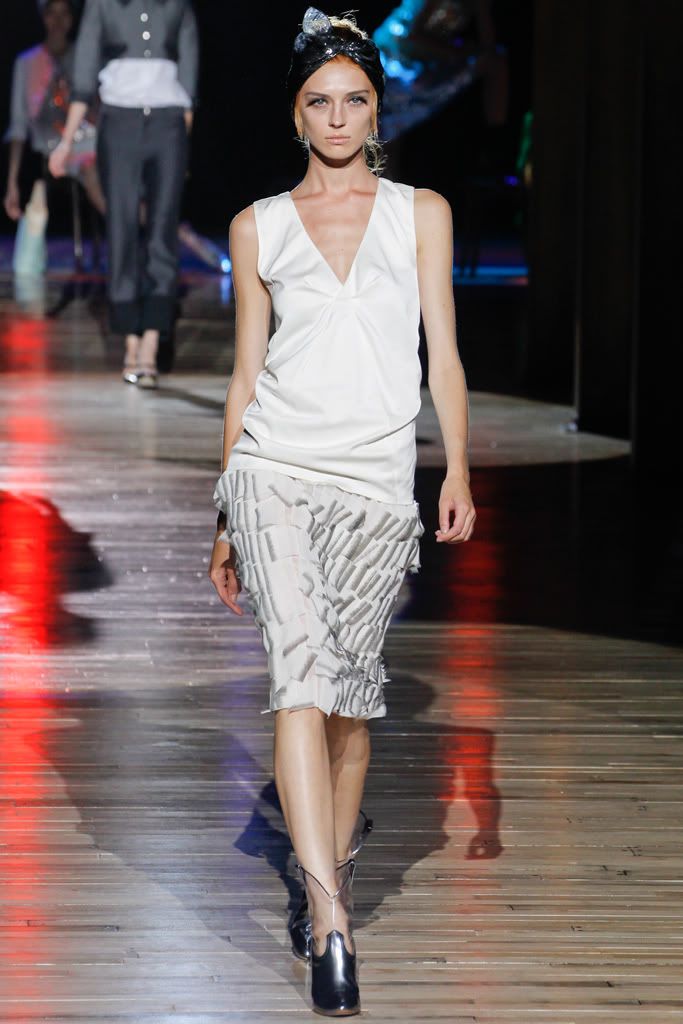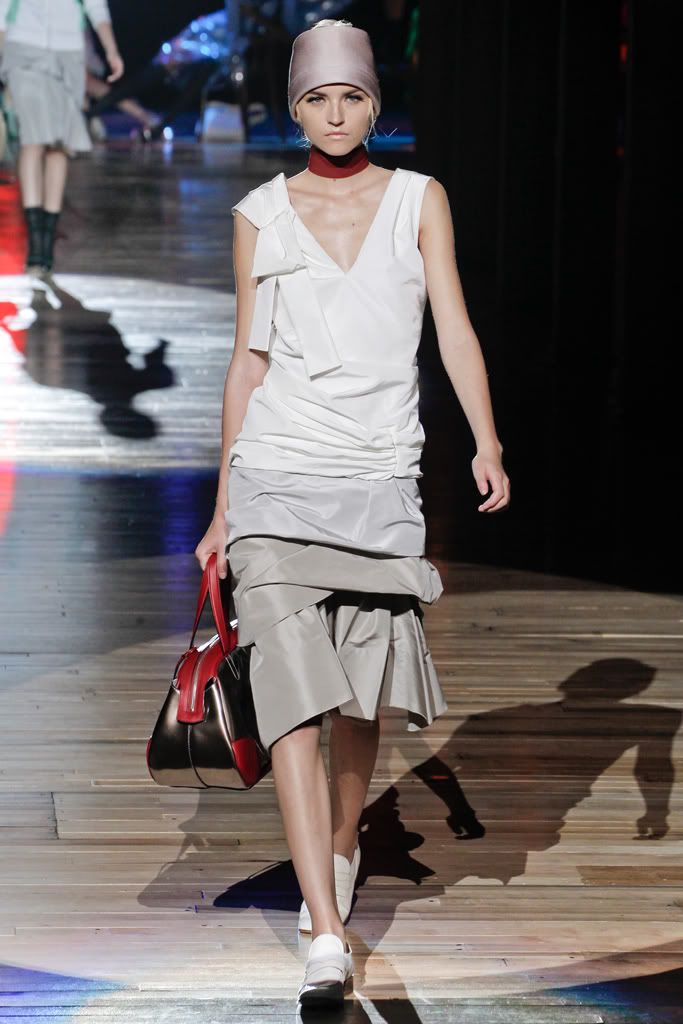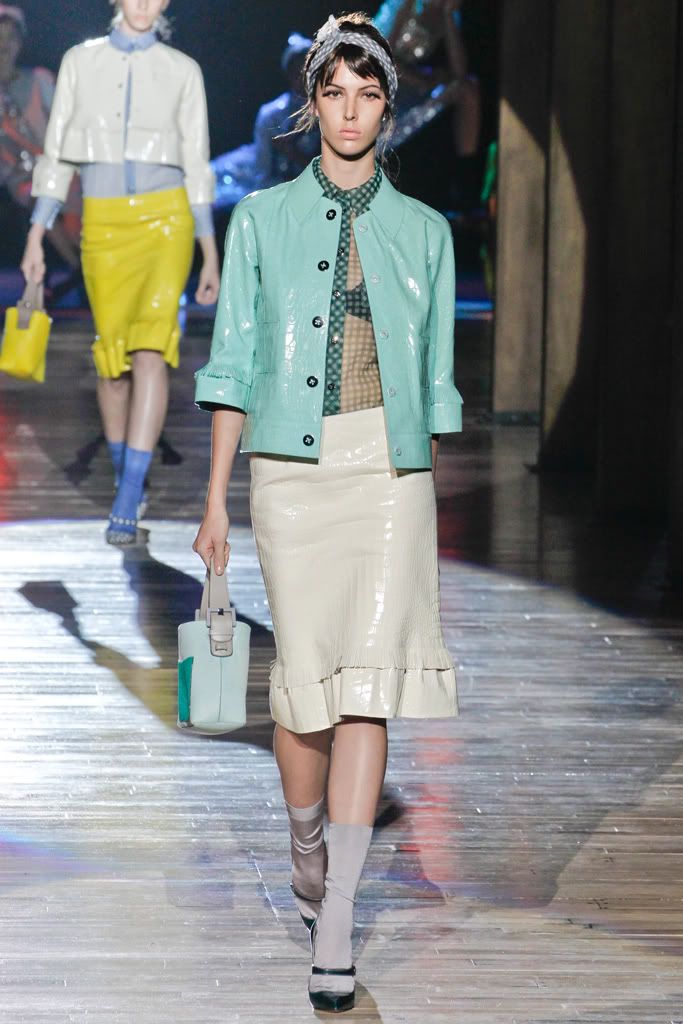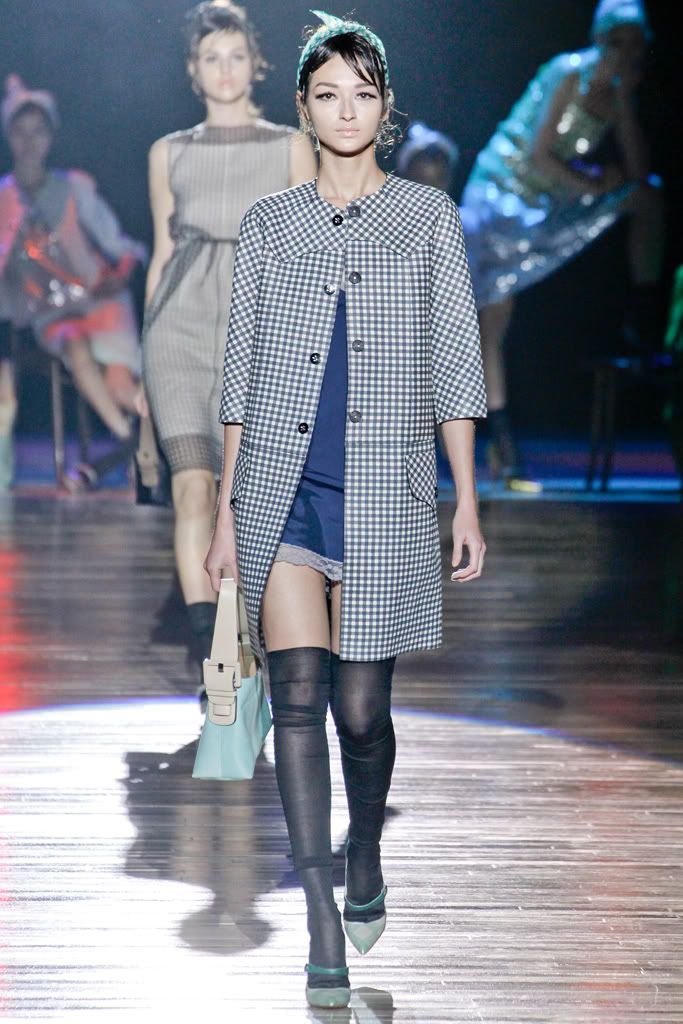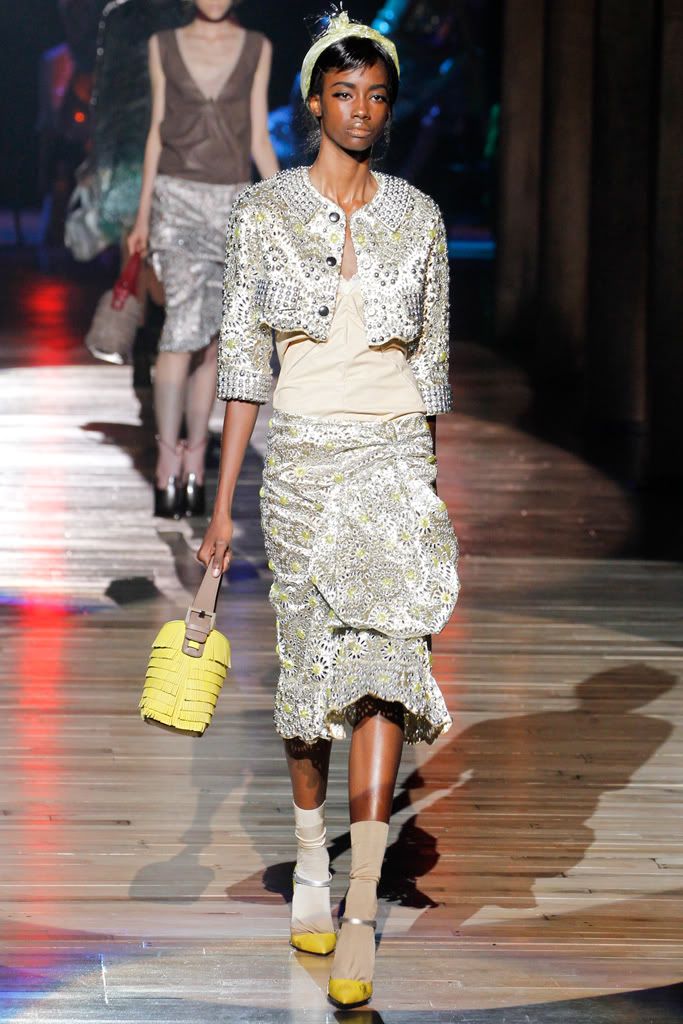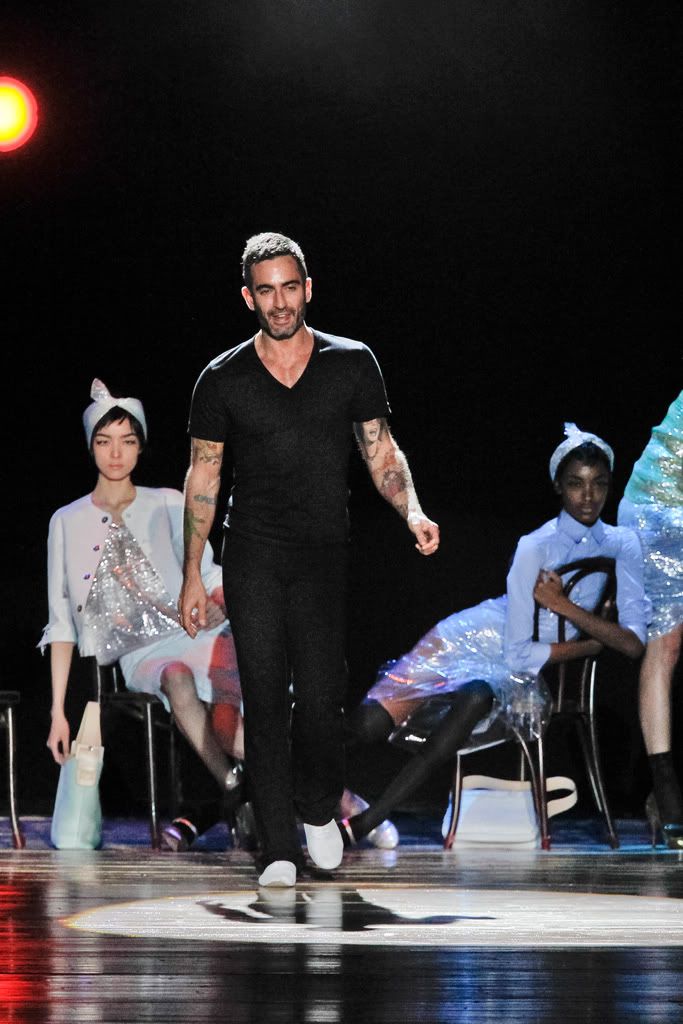 Details and Close-Ups