I frequently like to skim through lookbook.nu
because i am always fascinated by all the different personal looks this site has to offer. I tend to be inspired by the photos the bloggers submit and i never leave the site without new ideas of how to wear my clothing. Hopefully my favorite pieces will inspire some of you ;).
By: Milla H, 17 year old cruel professor studying studying romances from HELSINKI
The color scheme is executed perfectly. Every garment works in harmony with the others.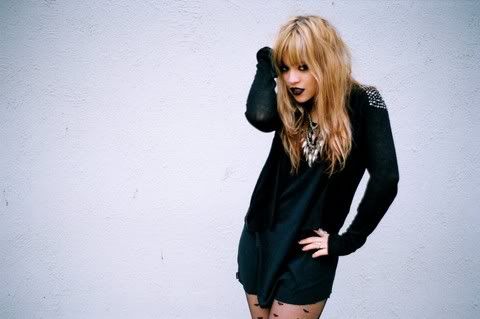 By: Chanel C. 20 year old dancer from THE WEST COAST
This bohemian punk mixes a studded cardigan over a vintage black t. The t doubles as a dress and the native american necklace is the perfect touch.
By: Calypso 14 year old student and artist from WONDERLAND
This young fashionista combines light weight solid pieces to form a casual and comfortable look. But because she incorporated colors that bounce perfectly off each other, her simple look is laced with beauty.
By Chloe W. 18 year old fashion student/ mad man from The Wirral Penninsula
A loose T paired with high-waist skinny jeans and a charlie chaplin hat are all what is needed to mimick this timeless look.
Yoshino M 18 year old arts student from Paris
A classic boy white button down paired with a blazer is a look that never fails to appear chic. Find some one-of-a-kind accessories to wear alongside this class ensemble.
Christine L. 25-year old Hunchback from Los Angeles
Find a colorful, sheer, tie dye 60's blouse and wear it either tucked under a bohemian belt buckle or let it float through the breeze. Throw on a pair of vintage levi's for a look fit for the previous decades and present day.